Substitute Chaining
Definition
Part number Substitutes can now be chained and maintained from a single screen for all parts in the chain
Processing
Parameter Maintenance
A parameter must first be set to use the substitute chaining feature in the product maintenance screen. Menu option system utilities > system setup > sales desk > Parts Billing Parameters > screen 1


There are 2 flags, Substitute Chain is to show all related substitutes in the information window on the invoice screen and the new addition is the Maintenance option to show the substitute chain when using Product Maintenance.
Product Maintenance
When using the product maintenance screen with the Substitute Maintenance set to "Y" another message will appear after accepting the part, Maintain substitutes?. Entering "Y" to this question will bring up the Substitute Chain screen.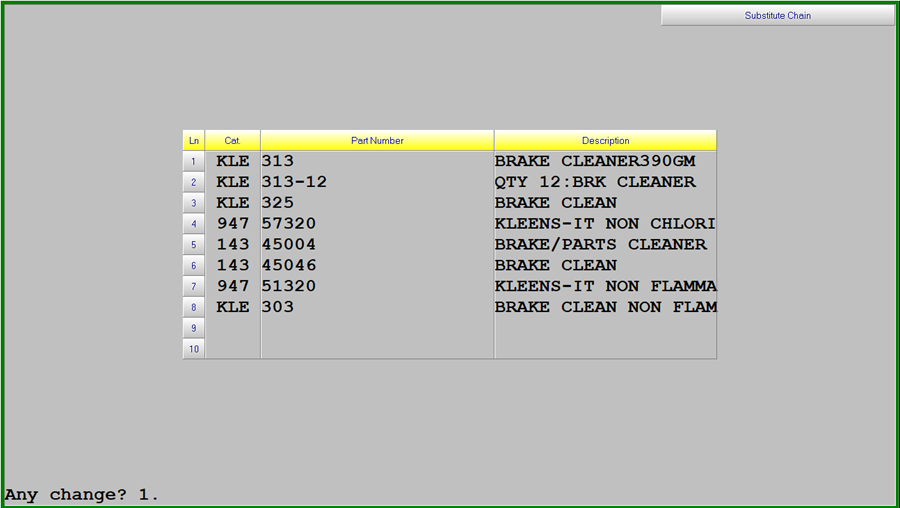 From this screen a new substitute can be added, providing it does not already have a substitute, or a substitute can be deleted from the chain. The Substitute information for any changes will be updated on the affected parts.