Cheque Void Option
Cheque Void
An option has been added to allow the void of a Cheque which will reverse the G/L entries made when the cheque was updated and restore the invoices paid to the outstanding accounts payable
Cheque Void Option
Accounts Payable > Bank Reconciliation > Cheque Void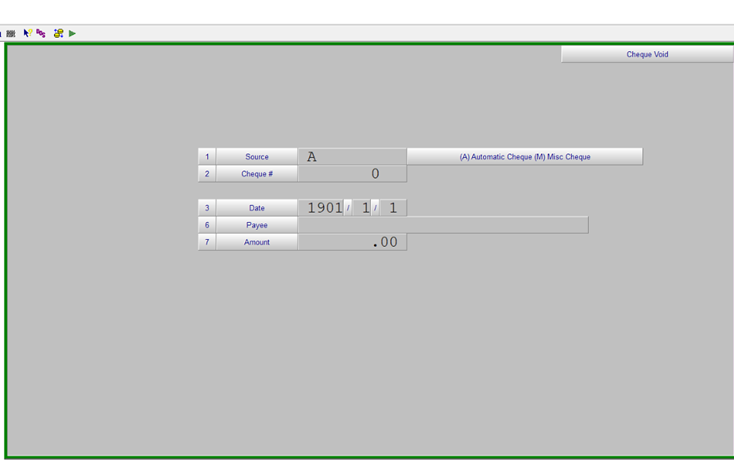 Enter the original source of the cheque "A" or "M" and the cheque number.
The date, payee and amount will be displayed based on the cheque information in the system.
This feature is only allowed for outstanding cheques.
A report of the cheques voided will be printed when you exit the screen.
For Automatic Cheques all Invoices paid by the cheque that was voided will be added back to the Accounts Payable and an entry made in the General Ledger to reverse the cheque in the current Accounts Payable fiscal period. The invoices will be available for payment is a subsequent automatic cheque run.