Price Override Reporting
Definition
The reporting of price overrides has been updated to continue to provide the daily report and also allow for reporting of price overrides done in the past.
Processing
The new reporting option is found in the menu through Sales Desk > Administration > Reporting > Pricing > Price Override Analysis or using the menu search (TAB key) Search String "PRICE O".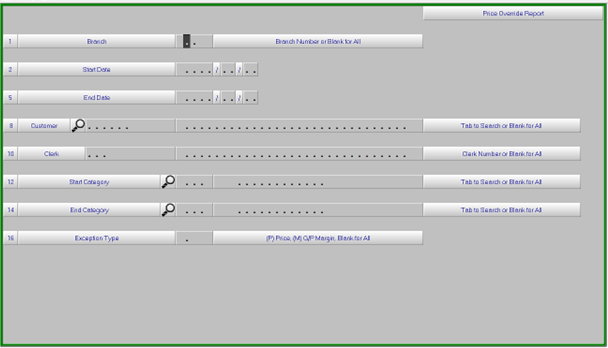 In the selection screen leaving the fields blank will report all branches, customers, clerks, categories and exception types.
Alternatively, the report can be filtered to include only selected overrides
The report content is the same as the nightly report and is also available in a .csv format for import into excel. After the report is viewed on screen the option to load into excel will show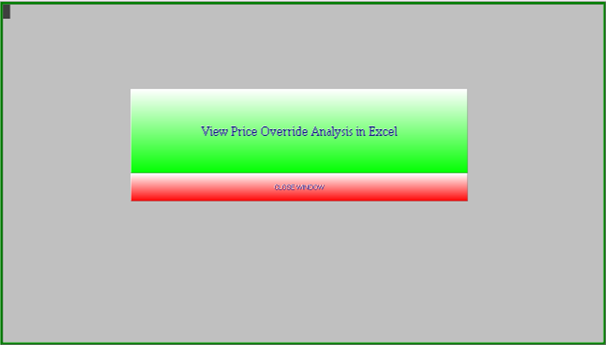 Click on the View Price Override Analysis in Excel to load the report into excel. When complete click on the Close Window to return to the menu.