Quote Handling Improvements
Overview
Parameter Maintenance
The Billing Parameters have been updated to allow the inclusion of Orders, Quotes and Packing Slips in the document search options when you call up a customer in the invoicing screen. For Quotes the option to Delete and the Default setting for the Delete have also been added.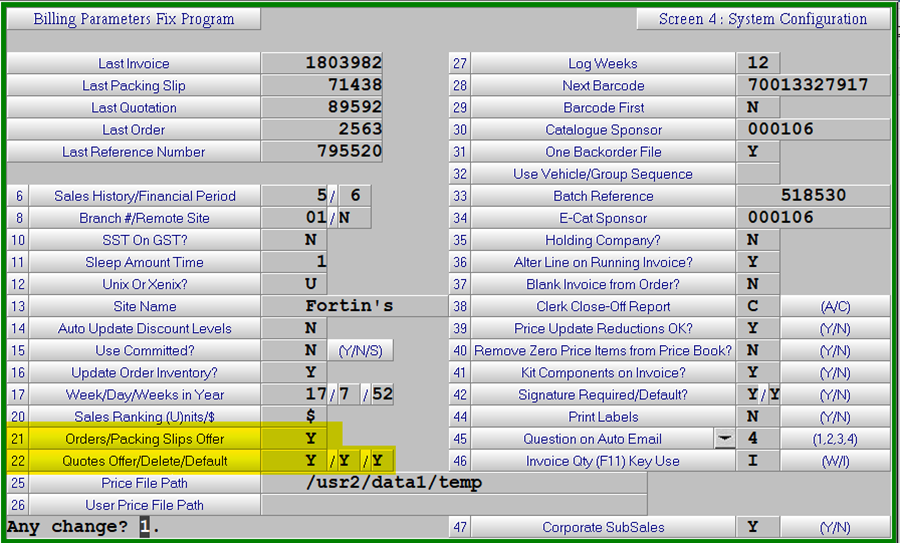 Invoicing
In the Invoice screen when a customer is entered various messages could be displayed based on the outstanding documents of file for the customer. One or many of these options could be displayed O – Open Orders, P – Packing Slips, Q – Quotes, A – All, N – None such as shown below.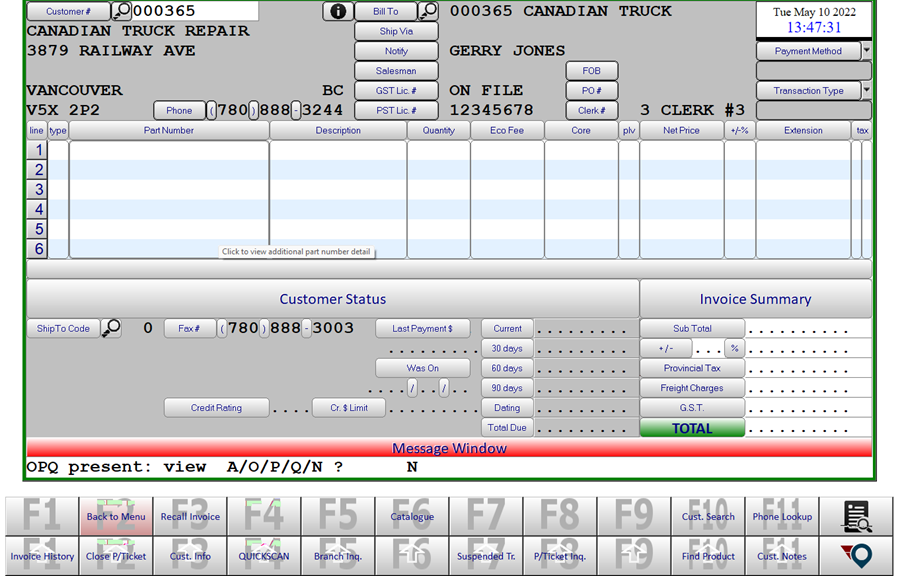 The default is always "N" to continue and start a new transaction but any of the other options can be entered to launch the search function.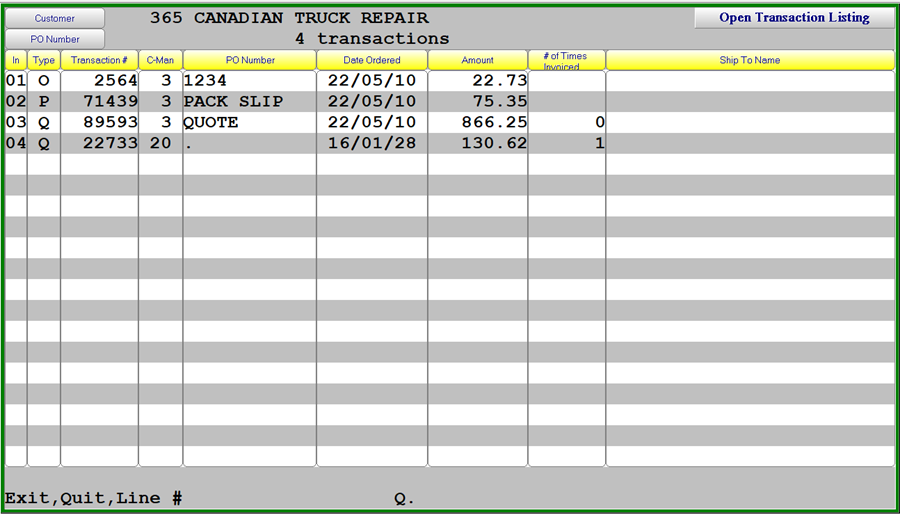 The search offers to option to search by Purchase Order number or pressing Enter will list all Open Transactions for the selected type.
For Cash Sales using the PO Number or Ship To Name to identify the customer will assist in the recall of Open Transactions.
Quotations created for transactions that exceed the customers credit limit will automatically have a purchase order assigned as "CH".