Setting Up Invoice Copies
COUNTERPOINT™ Provides a feature that allows you to set up the capture of a customers invoices for reprinting on Plain Paper at Month end. If there are customers set up with this feature, at the end of the statement run you will be asked to put plain paper on the printer and all invoices created during the statement period will be reprinted on Plain paper. This feature is turned on using the following procedure.
Bring up the customer A/R record in change mode using the following menu path
Accounts Receivable…->1. Data Maintenance…->1.Customers
This will bring up the following screen.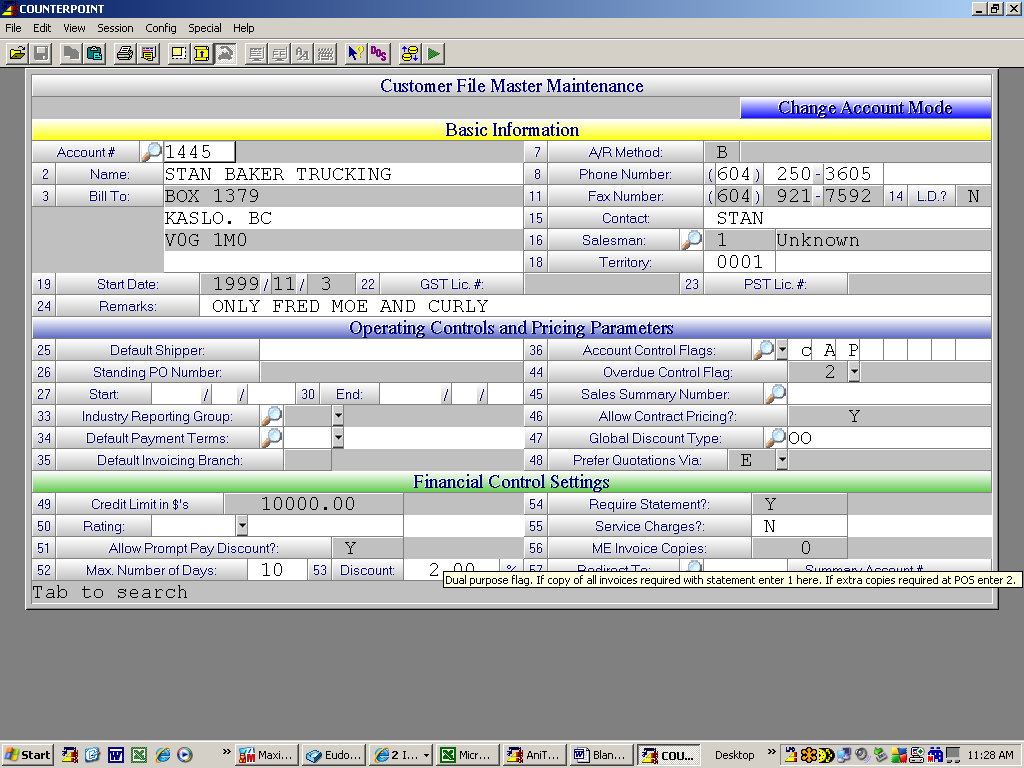 The field that controls this feature is Field 56. As the prompt shows -  entering a 1 in this field will cause the system to capture an image of all invoices done during the statement period for reprinting on plain paper after the completion of the statement printouts.
by entering a 2 in this field you can also cause the printer to produce 2 copies of EVERY invoice generated for this customer whenever they make a purchase.  
If you wish to set up the multiple copies at time of purchase you must also set one of the fields in 36 to "M".
Once set up WITH A "1" in Field 56 this customers invoices will be captured from this point forward for Month end plain paper reprinting.